How to sort mailing labels by envelope number

First, filter your Family List:


The Filter parameters box pops up. Choose the appropriate filters to create your list. Then click Apply.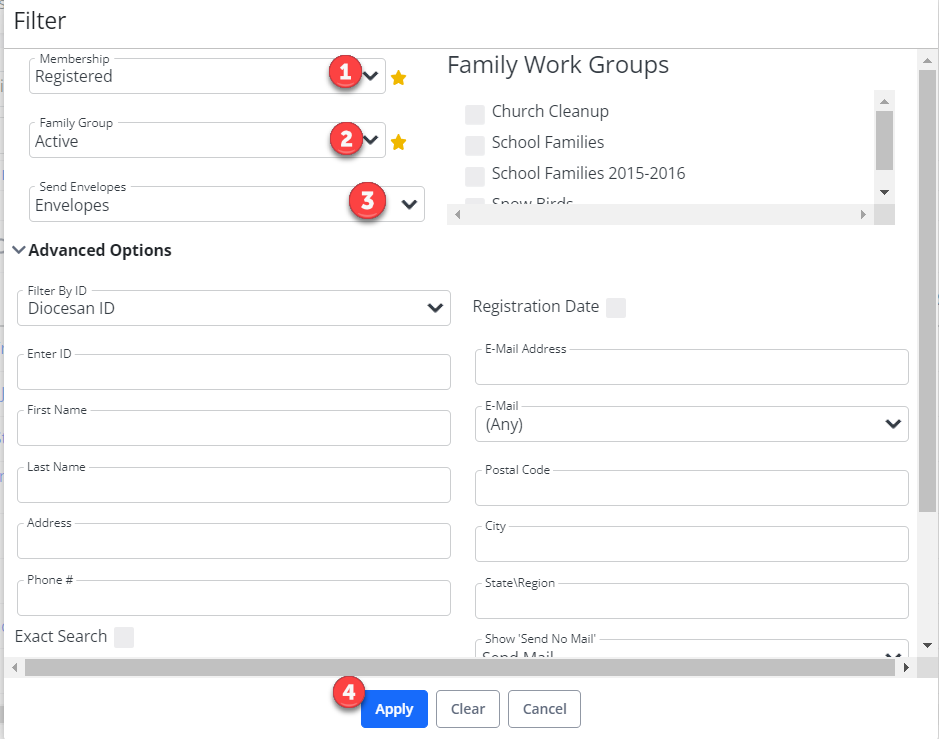 After you have filtered the family list to include only those for whom you want to create labels, you may sort them by envelope number by clicking on the envelope number column header. This will sort all of the records by the envelope number.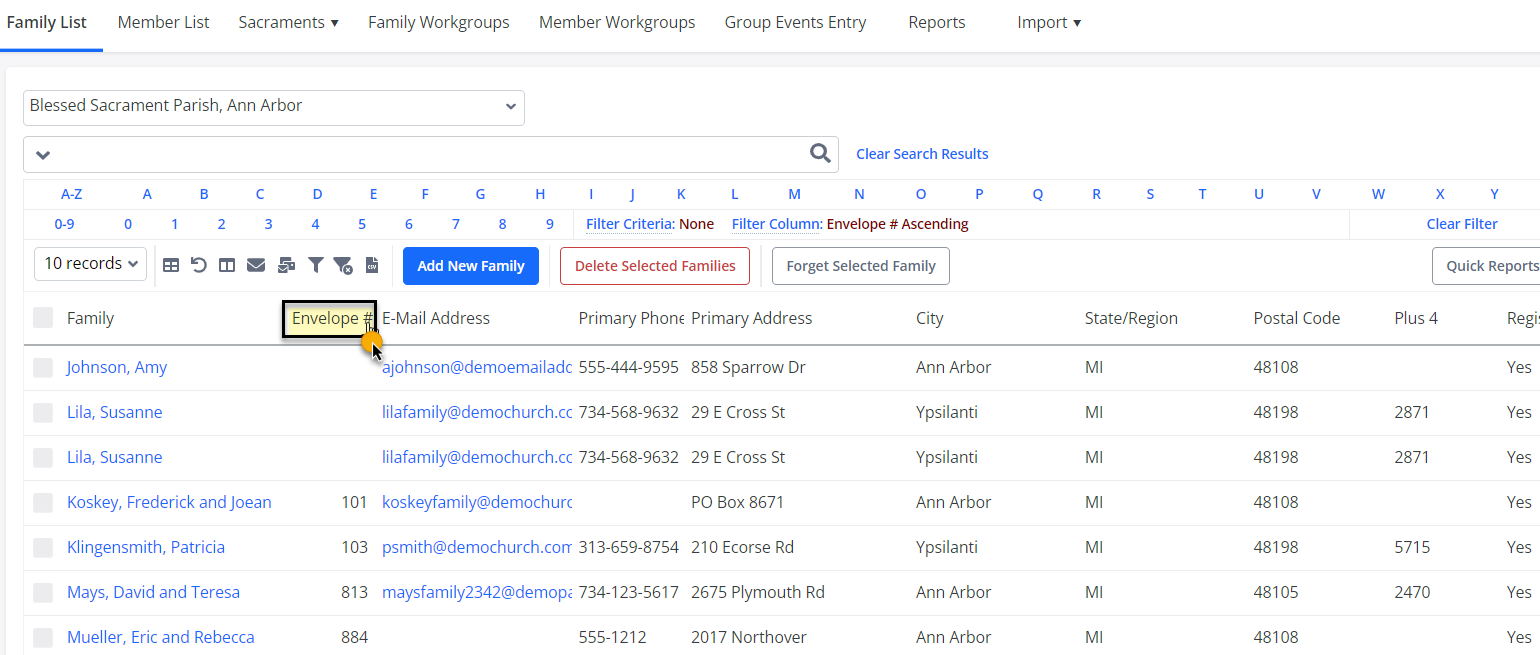 From Quick Reports, choose Filtered Envelope Numbers.
---
Related Articles
How to sort mailing labels by zip code
Updated