How to find out if a check has been cleared on a Bank Reconciliation
Note: The check will not show as cleared until it is marked on a bank reconciliation.
Check Register
Go to Reports → Transactions → Check Register → Configure Report (enter criteria)
Note the Cleared box


Other places that indicate if a check has been cleared
Check Search
Checks → Find checks → Fill in the search criteria → Look for a date in the Cleared Date column. If the date is empty, it has not been cleared.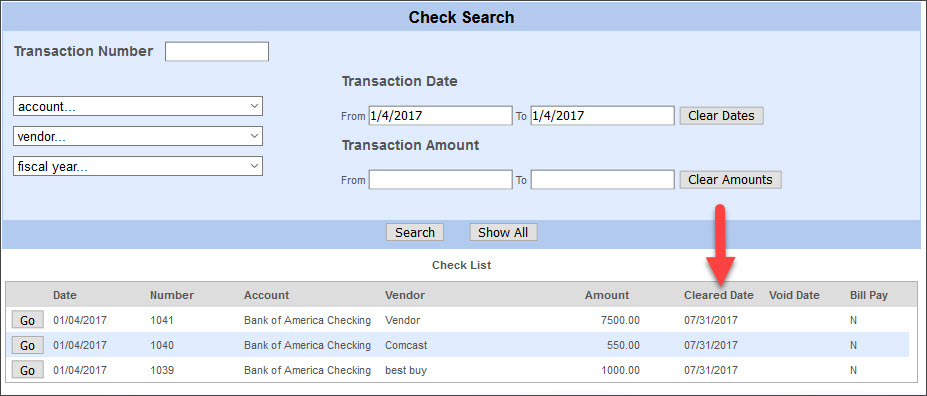 Bank Reconciliation Reports
The Bank Reconciliation Reports have a section called Cleared Transactions.
Go to Reports → Transactions → Bank Reconciliation Report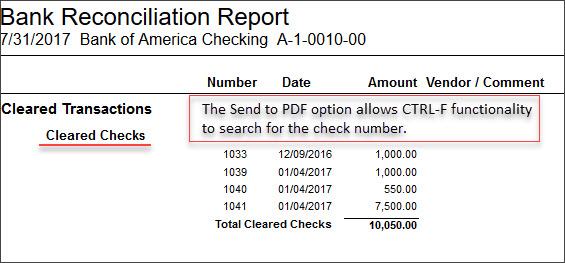 Updated