How to set up an electronic signature file
Select the option that fits your organizational structure
We use ParishSOFT Accounting under the management of a diocese
We use ParishSOFT Accounting independently
---
We use ParishSOFT Accounting under the management of a diocese
Your diocese must first turn on the electronic checks feature in Consolidation Manager. To determine if your diocese has already turned this feature on, follow the parish level steps. If you find the Print Check Signature Image option is available to mark, the diocese has already turned on this feature, and you may continue with those instructions. If not, you must contact your diocese so they can take these next steps and then you must follow the parish level instructions.
To turn the feature on at the diocese level, the diocese administrator must do the following: go to Consolidation Manager → Options.


Scroll down the page toward the bottom to find a section header for Checks.


Under Checks, mark the box for Enable check signature image.
Once this step has been completed, the church administrator or anyone with administrator privileges may continue to the parish level steps.
At the Parish Level
Step 1: Add the option for your organization.
In the Church Manager tab, select Options.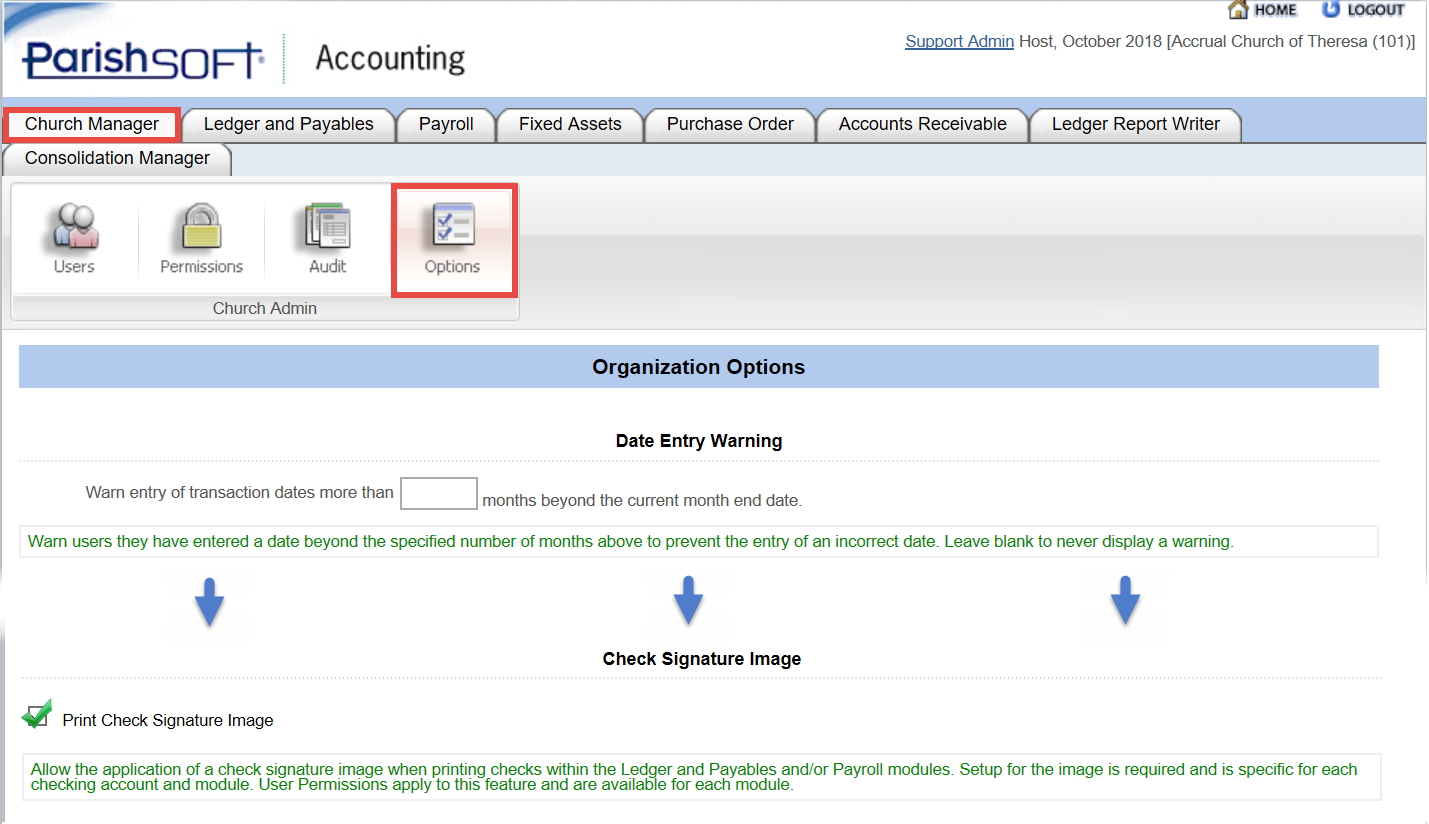 Then in the Check Signature Image area (toward the bottom of the page) mark the checkbox for 'Print Check Signature Image.'
Step 2: Load one image for each checking account for which you plan to use an electronic signature.
You must provide your own signature image files. There is a variety of software packages (such as Paint) that may be used. Or, you may scan a signature and turn it into a usable file. Another option is to use an actual Digital Image. All of these options are done outside of the ParishSOFT Accounting Application and obtaining the signature image is not supported by ParishSOFT Support.
To load the image, in Ledgers and Payables go to Setup → Check Layout.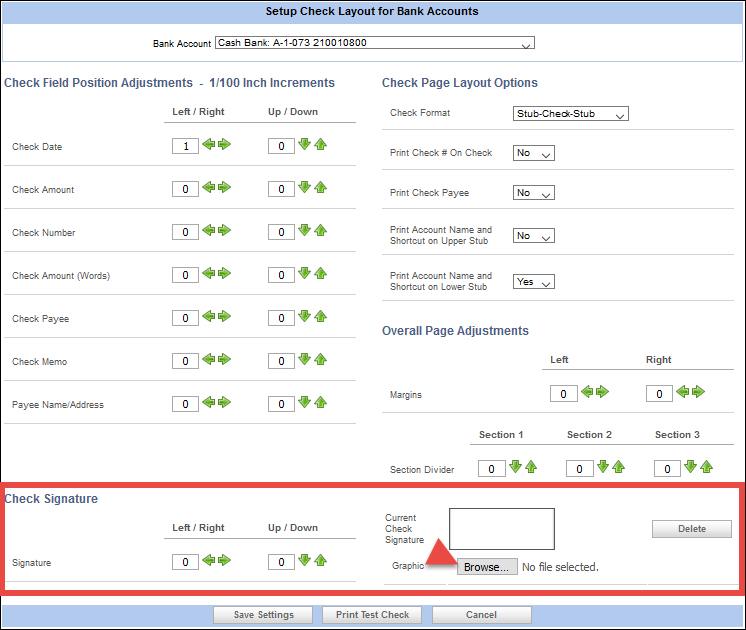 Select the bank account at the top of the page and then browse for and upload the signature image file at the bottom of the page.
Use the arrows to move where the signature prints out on the check stock.
Updated