Givers may not realize they can set up recurring giving through your giving form. To ensure that they do not miss this opportunity, you can set your giving form to default to the recurring tab.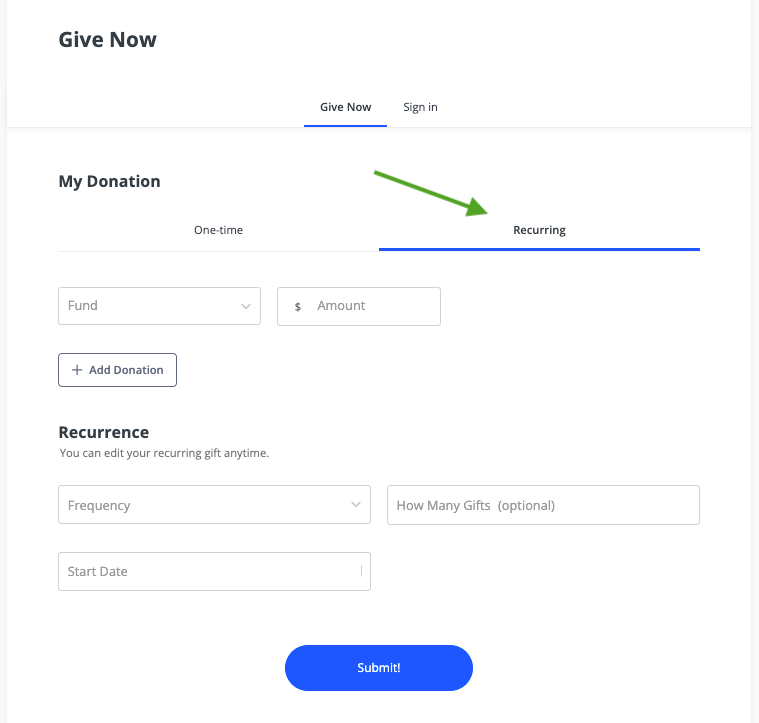 Here's How to Make Recurring Giving the Default Option
1. Navigate to your giving form's Form Properties:



2. then to the Payment Tab:

3. Be sure that the Enable recurring payments is checked: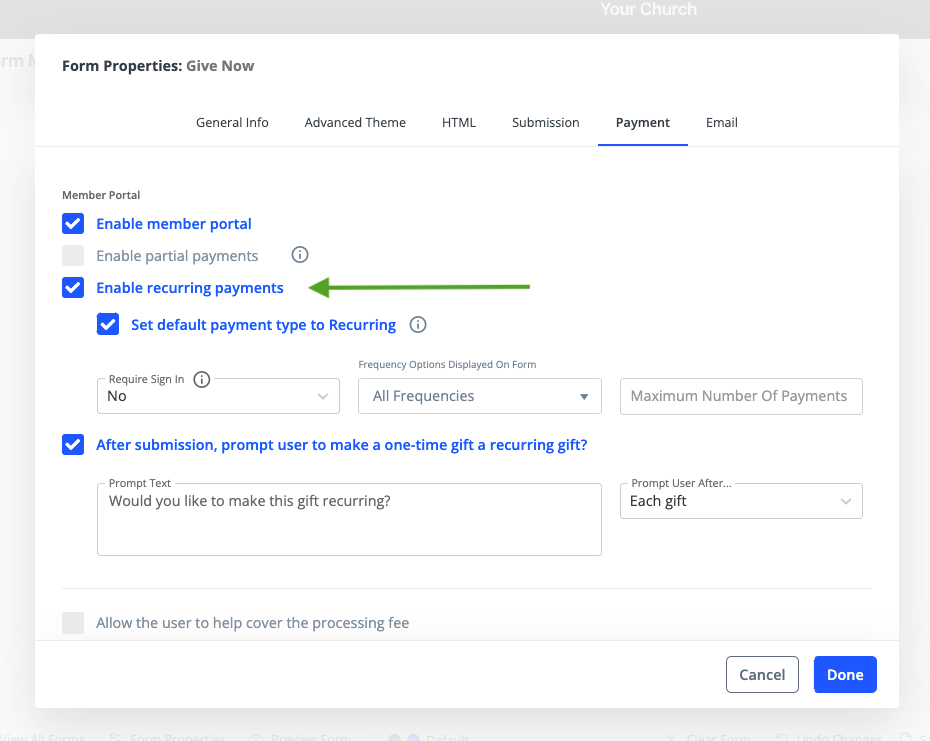 4. Check Set default payment type to Recurring: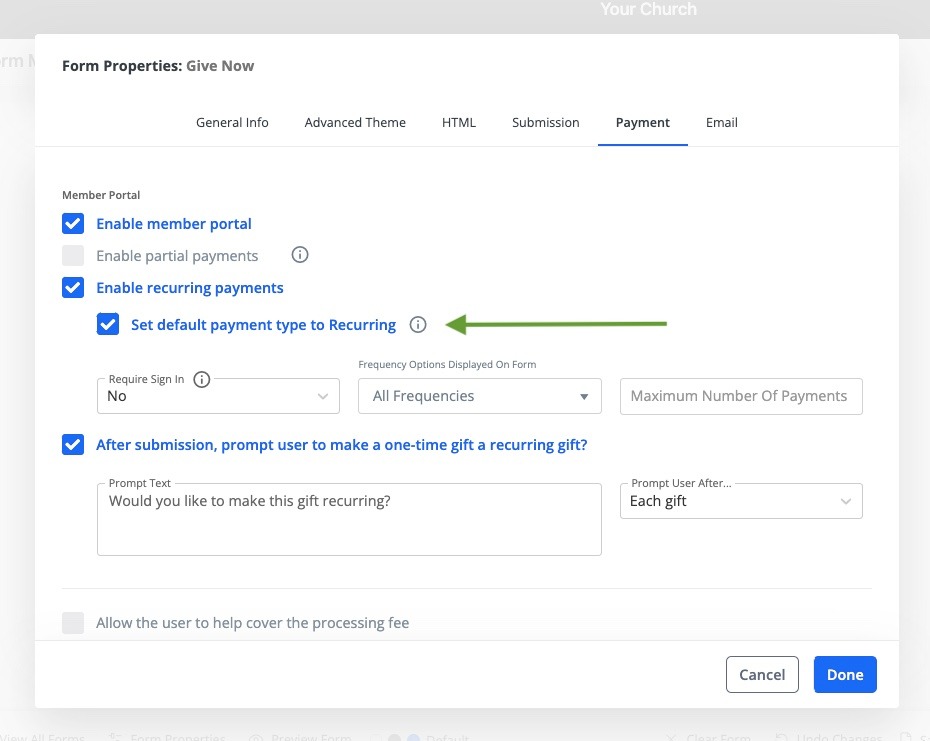 5. Click Done. Be sure to always Save & Publish any changes you make to your form.
Updated