How to manage MOC User Registrations
To jump to step-by-step written instructions, click here.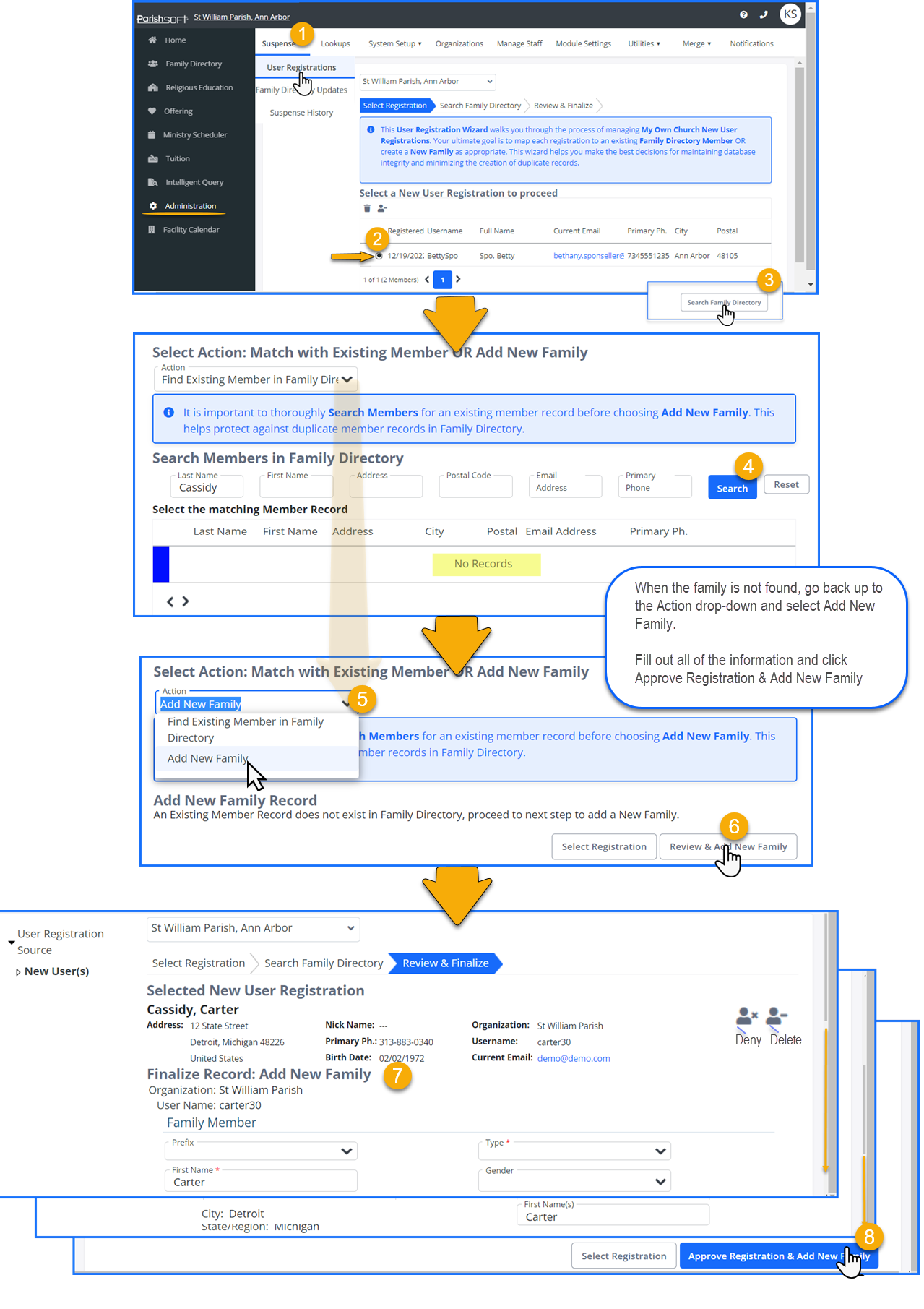 How to manage User Registrations
Prep: Your church members may manage much of their own family and member information when they have a My Own Church account.

The following link will take you to instructions you can pass on to your members:

How to create a My Own Church account

.
Once they have followed the instructions, you may manage their registration using these instructions.

Select Administration from the Navigation Bar and Click Suspense → User Registrations.
You will see a heading partway down the page that says, Select a New User Registration to Proceed.

Click the radio button to the left of the registration you want to manage presently, and then click the button at the lower right, Search Family Directory.
This takes you to a new page with some of the information filled in. Click search. If no family is found, go to the next step.

If a family is found and you see it matches the one you are managing, you must either deny(x) or delete(-)

[

]

the registration record.

Now, in the Action field at the top-left, select Add New Family from the drop-down.
A new page opens that has many fields already populated from the registration record. You may click the link to fill in the names and add any information you know that is either required or missing.
Once you are satisfied the record is accurate, click the button at the lower-right, Approve Registration & Add New Family.
An email will be sent to the address the family/member used to register to give them the web address, their username, and a temporary password.

The member will use this information to log in for the first time.
The member will be required to immediately change their password.
They will then begin to

navigate their My Own Church page

.