How to generate a Donor List Report
Donor List Report Example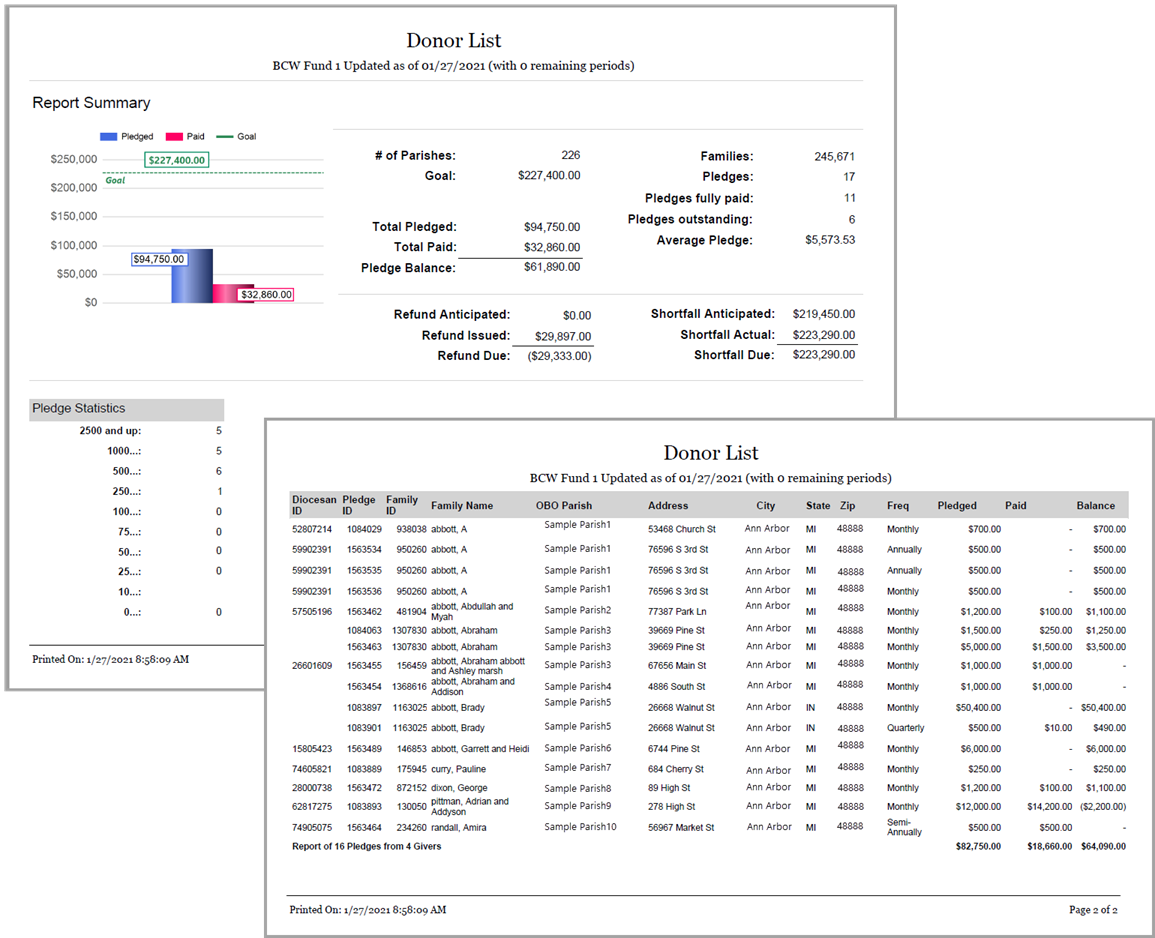 Go to the Parish Reports page.

Using the Navigator Bar, expand Reports and select Parish.
-or-
Click Parish from the Reports card.


Select the fund, then select the report.

The Parish Reports that are available in the 'Select a Report' dropdown are determined by how they are set up on the Funds page in the Parish Reports tab.
If the report is not listed, talk to your parish administrator about adding this option to your login category.


Each field you populate on this page will affect the outcome of the report:

Do you want your organization to be listed as Organization Name, City or as City, Organization Name?
Over what giving date range do you want to select the list of donors?
Do you want to sort the report alphabetically by parish name instead of the default sort, organization ID?
Would you like to sort the report in ascending or descending order?
How many remaining periods are left (for pledges) in the giving period when this report is being run? This will inform the person reading the report where your organization is in the giving cycle.

Scroll down the report configuration page to see the organizations you may select for this report.

We discourage selecting all organizations at once because this contributes to system degradation.