How to create family mailing labels
To jump directly to the step-by-step written instructions, click here.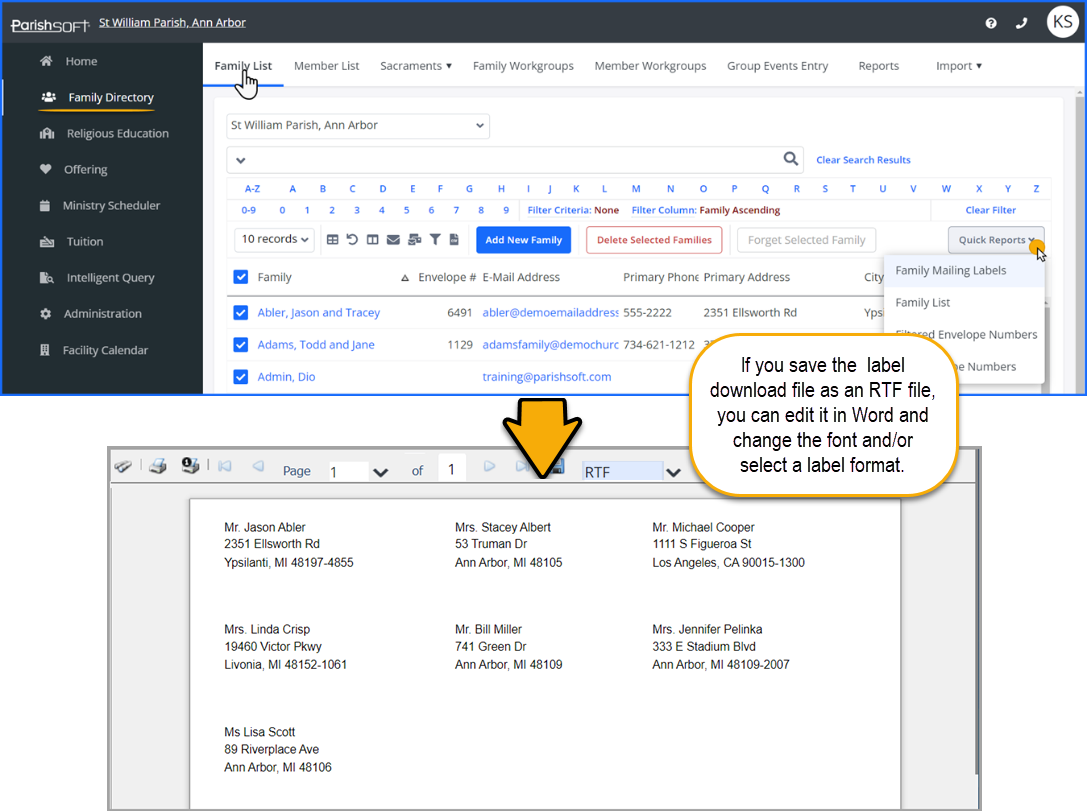 How to create family mailing labels
Select Family Directory from the Navigation Bar.
Click the Family List tab.
Filter the page according to your needs.
Once you are satisfied the page has the members for which you would like to produce labels...

To select specific records from the list, click the checkbox to the left of the member record(s). For labels for everyone on the list, there is no need to make a selection. The default is all.
Click the Quick Reports button at the right, and choose Family Mailing Labels from the dropdown.

The report viewer page displays. Here you may...

Print the labels
If you would like to reuse this label document, save the file to your hard drive in your preferred format.
In order to

change the default label size

or

font

save change the file format to RTF and save the file.